Yannick
Le pianiste et compositeur de jazz Philippe Milanta en enregistrement et captation vidéo dans le studio de the Place.
Yannick
La chanteuse Yaëlle Ellen et le guitariste d'origine brésilienne Daniel Messina se rencontrent au cours de leurs études à Lucerne. De leur amour pour la musique latine naît un projet marqué par les airs tantôt [...]
Yannick
C'est un programme très jazzy que Brisa est venu enregistrer à The Place avec Philippe Milanta son pianiste qui a reçu récemment le Grand Prix du Jazz. Parmi les classiques, il y avait également [...]
A complete offer of film post production and music recording in a relaxing setting. Producers and directors are welcome to bring along the technicians they love in order to work with them. They can also hire the technicians of THE PLACE they would like to work with for the editing, the colour grading and the mixing of their film. Postproduction is easy because all the studios are gathered together which makes communication from one step to another smooth and allows you to go back and forth between two steps of postproduction
Infrastructure :
Editing room
Colour grading room
Auditorium
Music recording studio
Sound room
Photo studio
Meeting room
Located above the postproduction studios, our flat (170 square meters) has two living-rooms, a kitchen and four bedrooms. In the same street you will find L'Auberge, a famous restaurant in the area. At the other end of the street, the forest and its fitness trail will help you recover from a long working day. You can also go horse riding at the equestrian center in the same village, or to the golf
and the karting track. A five minutes car ride allows you to take a refreshing swim or go kiting or surfing on the lake before taking a walk through the beautiful medieval city of Estavayer-Le-Lac.
Rent our flat to shoot your film in it !
shooting material for rent at THE PLACE : Red & Blackmagic cameras, drone, lights, travelling,…
You can even accomodate a whole crew, 3 minutes away from THE PLACE by car (car and van available for rent).
[/fusion_text][/fusion_builder_column]
Une vie ordinaire – court-métrage
Yannick
2016-10-25T17:13:40+01:00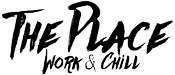 Au village 40
1551 Vers-Chez-Perrin / Suisse
Located between a lake and a forest, in the center of Switzerland, THE PLACE is :
45 min away from Belp airport,
1h away from Geneva airport,
40 min away from Lausanne, Bern & Neuchâtel,
20 min away from Fribourg.
To contact us in english, german or italian :
+41 79 507 32 09